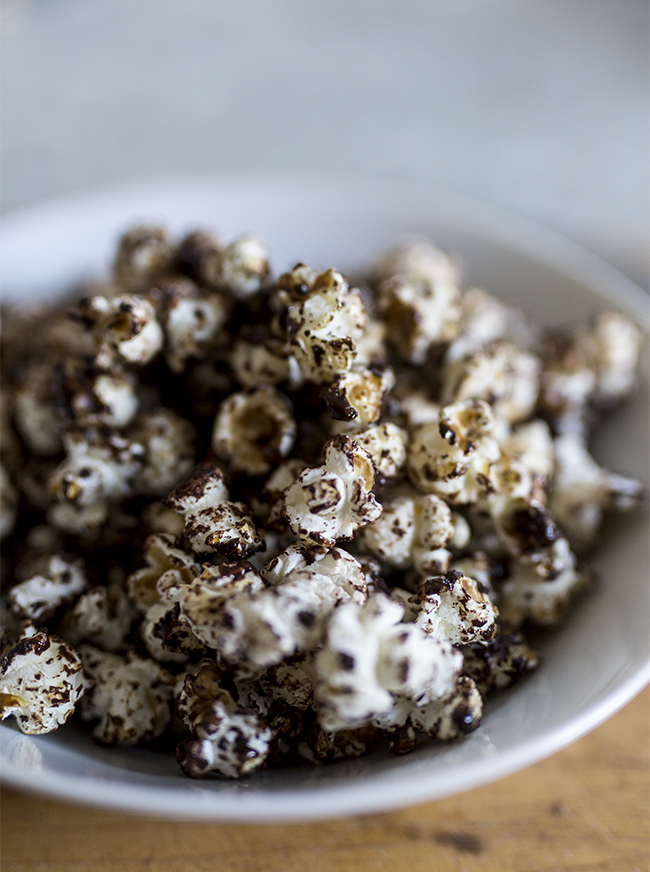 In anticipation of next weekend's big game I decided to get my groove on and make some dark chocolate popcorn with sea salt and peanuts. As you can imagine, watching the game is more of a social event than a die hard fan thing. Don't get me wrong, I love to watch football. In fact, I was Captain of my cheerleading squad in high school- so I'm pretty sure I have the rules down. I'm just not much of a sports chick- I'm interested, just not involved.
So my "game on" is what ends up on the cocktail table in front of the TV. So why not some jazzed up popcorn? All that game day food is usually pretty cheesey, greasy and heavy on the gut. Who doesn't love it- I just want some fresh ideas out there.
Making popcorn certainly is not the same as when I was a kid. There was real reverence and hard core focus when it came to making popcorn. It was a bit of right of passage for us kids. We had a certain pot we used only for popcorn making. We knew just how much oil to put in, how high the flame, and a capful of kernels was the perfect amount for the pot. Standing on a chair it was sacred duty to shake the pan relentlessly during the furious popping stage, and then came the fine art of knowing when to remove the pan from the heat to get all the kernels popped without scorching the pan. Ain't nothing worse than burnt popcorn. Not Pleasant.
[Read more…]