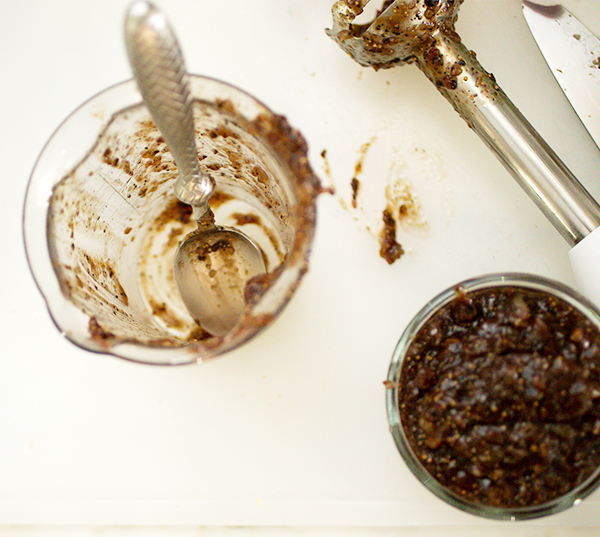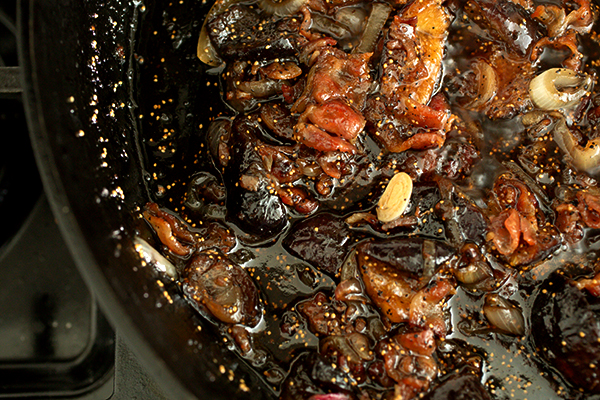 Oh my dear ones, forgive me, forgive me. I've been out of pocket for the last couple of weeks, but for a very good reason. Last week my love and I eloped to Napa Valley and got ourselves hitched! The whole experience has been magical and so full of love and happiness that I am bubbling over with exuberance. I promise that as the pictures come back I will be posting all about it. There are many beautiful, and sometimes zany, stories that I cannot wait to share- and of course some amazing food.
Until then, first onto this delectable condiment and the story behind the many hands that brought it together.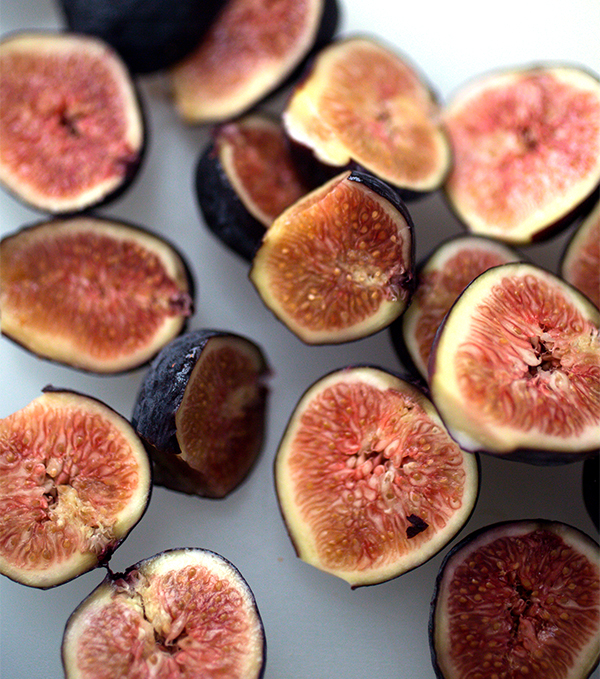 It starts with a bountiful fig season, which thrilled me to no end. I love the warm stickiness of fresh figs, but I've never had them so close to the tree that produced them. I am also so fortunate to have not one, but TWO wonderful friends who were willing to share their bounty.
The first is my 'round the corner neighbor, Cindy Gleason Johnson. I felt like a thief at first sneaking into her backyard- but when I saw that the birds were boldly helping themselves I jumped right in. Her golden figs were so delicious that they did not stand much of a chance. They barely made it home where upon I instantly gobbled them up in a snap.
The black figs above came from another friend in the opposite direction, Candy Peavy. Her beautiful fig tree is espallied against the side of her house into a towering glory in such a royal and commanding manner it took my breath away. Having been satiated with the first batch of fresh beauties, I had the presence of mind to think of how I might create something with this second batch.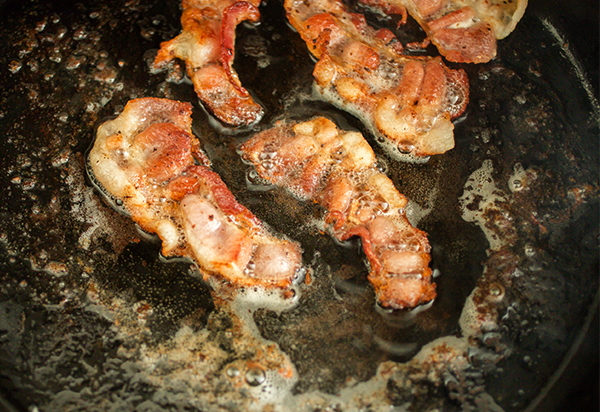 Another dear friend Caroline Manning recently opened an amazing restaurant called Blue Southern Comfort Food. Caroline's got heart and soul as big as the south, and the flavors and finger lickin' good food to match. She's famous for clean plates and her Blue Burger, which is topped with her special Bacon Jam. It's a sweet, oniony, syrupy topping that seeps right down into the sourdough bun and sidles up real nicely to the layer of cheese that is melted over some of the best burger beef I've ever tasted.
I have made NO attempt to replicate her specialty sauce, but I would be lying if I said it wasn't an inspiration. My onion jam is thicker and less sweet. The bacon adds a heft and a chew and there is the added crunchy texture from the fig seeds. Mine also has a secret ingredient: Camellia Coffee– which adds a round dark bitter base note.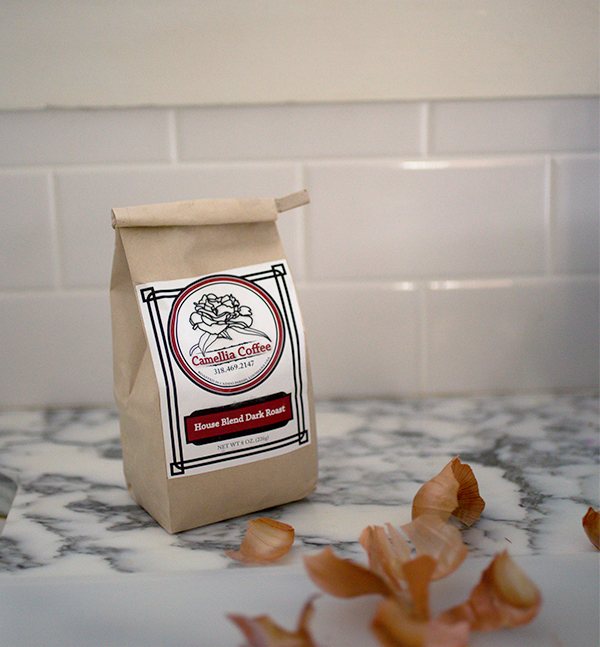 Camellia Coffee is from right here in Caddo Parrish and another project of our beloved Cindy Gleason Johnson. She has created a couple of blends, but I went right for this Dark Roast. We have some amazing things being produced right in our backyards and kudos to Cindy for bringing this gorgeous coffee together for us to enjoy.
So you see, it's all the goodness of the land and good people who can come together and create something magically delicious.
The jam takes a while to reduce and meld, the whole time filling the kitchen with sweet fragrance. I have yet to try my jam on a burger, (I'll be getting mine at Blue) I prefer it on a grilled gruyere cheese sandwich, or any other stinky pungent cheese. A Goat Brie would be awesome too.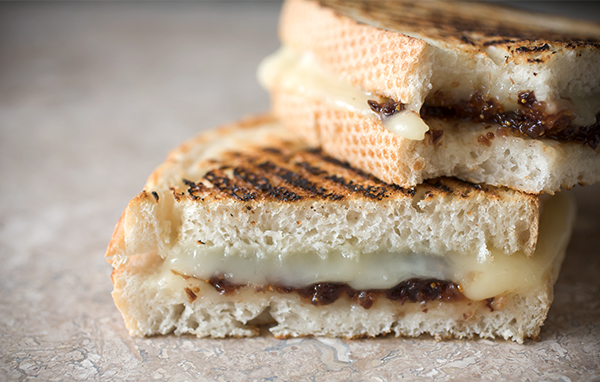 With a jar of this in your fridge, anyone could stop by at a moment's notice and even served on toast and cream cheese, or some hot buscuits- you be having some good southern community cooking.
Boozy Fig Onion Jam with Bacon
2013-08-20 17:17:26
Smoky, sweet with a hint of bourbon for lip smackin' southern goodness
Nutrition Facts
Amount Per Serving
* Percent Daily Values are based on a 2,000 calorie diet. Your Daily Values may be higher or lower depending on your calorie needs.
Ingredients
1 pound smoked bacon
1 very large yellow onion, sliced
2 cloves garlic, minced
2 cups halved fresh figs
1/4 teaspoon cayenne pepper
2/3 cup maple syrup
1/2 cup brown sugar
2 tablespoon ground dark roast Camillia Coffee
3 Tablespoons white vinegar
1/2 cup bourbon
1 teaspoon black pepper
1/2 teaspoon salt
water if needed to thin during pureeing process
Instructions
In a large cast iron skillet, brown the bacon and then remove.
Pour off all but 2 tablespoons of grease. Over medium/low heat gently sauté the onions and garlic for one minute, then add the fresh figs. Gently cook for 4 minutes until the onions are wilted and the figs soften.
Add the cayenne, maple and brown sugar, coffee grounds and vinegar and slowly simmer until thick and a dark amber color. Add the bourbon and cook for 5 more minutes.
Add pepper and salt- adjust to taste.
Add back the bacon and continue to cook for a total of one hour. Remove from the heat and cool.
In a food processor or with a hand blender, puree the mixture in batches to a rough grind. There should be some texture to the bacon.
Store in a sterile jar in the fridge and consume within 2 weeks.
Notes
Any type of fig may be used, including reconstituted dried figs if that's all you have.
A Stack of Dishes http://www.astackofdishes.com/