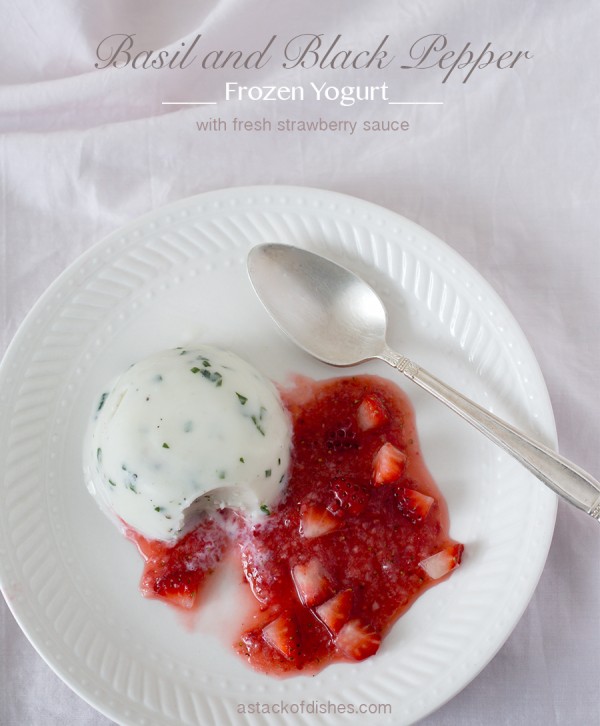 A few leaves of basil and some grinds of black pepper get stirred into store bought frozen yogurt for a sensational, and healthy, dessert for Mother's Day.
You all should know me by now that I am not opposed to milking a cow for fresh milk for making ice cream- but some days… I get tiiiiired! My packing and sorting have already begun for my move, and though the spirit is crying out to cook and create, the flesh is getting to be a big fatigued.
In my family, Mother's Day is a trio of celebrations. We have in addition two birthdays (Mom's and daughter Olivia). It can get a little tricky as to who gets to lay back and enjoy the holiday, and who ends up being the hostess. Since we all love to cook and entertain there are no complaints, just the question of who is going to take the reigns. This year will be a combined effort, which really is the best answer of all.
This dessert is a wonderful last minute throw together also. A good thing to know when the guest who promised dessert shows up empty handed (or you're that guest who remembered last minute on the way to someones home). You can mash up the yogurt and herbs during dinner prep and let it re-harden as you eat. No one would push aside a nice dish of plain frozen yogurt- but you can get a real WOW reaction with little effort.
Then you can lay back and enjoy the celebration.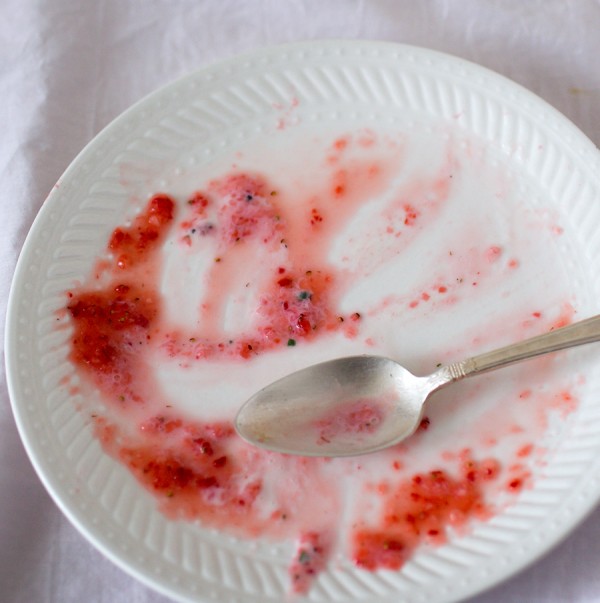 [Read more...]