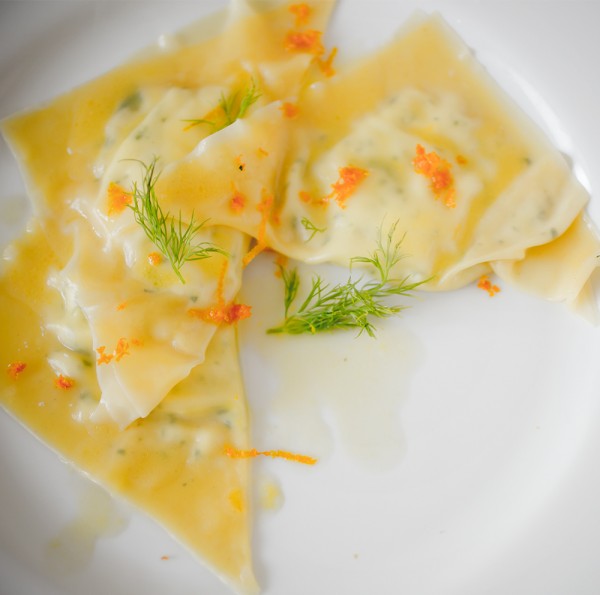 This week it feels like Spring has taken a hop, skip and a giant leap into Summer. During my walk yesterday I overheard a child say to her Mother, "It's Summer now, when is school over?" It was one of those moments when your insides laughed with recognition- Yes, it feels like it is time to play, Can I? Can I?
Ironically for me school IS over. Tuesday afternoon, with misty eyes, I donned cap and gown and received my Masters diploma. Many years in the past I got the spark of a notion to return to school, which turned into a thought, which turn into an action, and then finally to completion.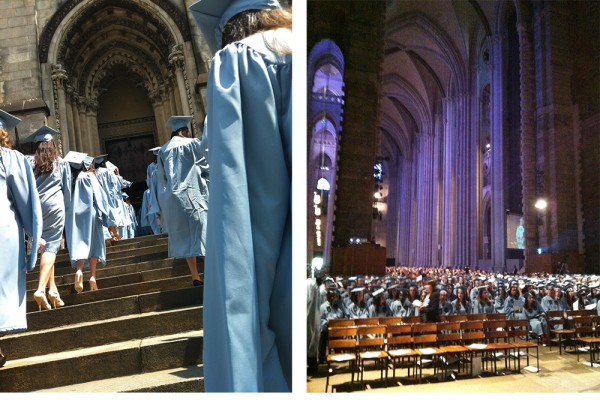 I am a woman with many satisfying moments of accomplishments- winning awards, giving birth, finishing marathons and triathlons, slipping an engagement ring onto my love's hand- all momentous, and rich with emotion. My experience this week has been quite different. When the days of unscrewing my brain and pouring in copious knowledge was complete, when the research and writing were done, and all deadlines were met, I was left with a sense of satisfaction and knowing that I had worked long and hard to create this thing- this bounty of knowledge and passion- and I cried. My tears were of happiness, relief, release and awe.
I did it.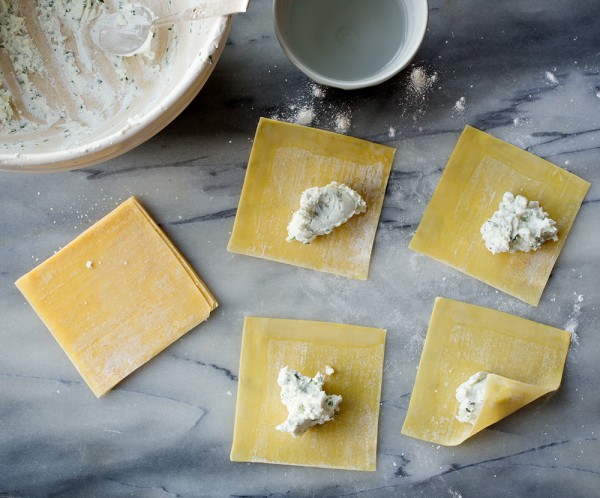 I share this with you because I want you to know that there is this gift that awaits you at the end of a long haul if you choose to strive for it. We are all faced with obstacles, doubts, responsibilities and distractions, but it can be done. It's cliche, but it's true, that the first step is the hardest. Big decisions often require big changes, and inertia is the gnarliest demon I know.
But if I can give you one thing- I want you to know that this feeling is there for you too. It doesn't necessarily require climbing mountains but simply listening to that voice within you which has a wish and a desire that you have rationalized into a roadblock or oblivion. I implore you, reach for it, embrace it, bring it forward, and give it some sunshine to flourish in.
Early on I picked up a book by Anne Lamont on writing and the obstacles of writing. On the back cover is this quote:
Thirty years ago my older brother, who was ten years old at the time, was trying to get a report on birds written that he'd had three months to write. [It] was due the next day. We were out at our family cabin in Bolinas and he was at the kitchen table close to tears, surrounded by binder paper and pencils and unopened books of birds, immobilized by the hugeness of the task ahead. Then my father sat down beside him, put his arm around my brother's shoulder, and said, 'Bird by bird, buddy. Just take it bird by bird.
There were many days when I also felt that immobilized by all that I had taken on, but silent wings would alight upon my shoulder, and those words would become my mantra- bird by bird….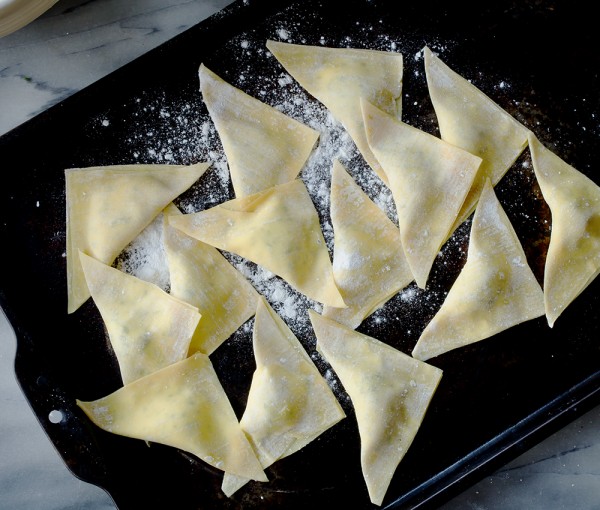 Today I reclaim that time and focus and redirect it to my love and my family, who have been patiently waiting for my full attention. Next week the moving van comes and my fiancee and I will be off to settle into our home in Louisiana. I have some posts to share with you, but the days are long and my concentration is scattered. This blog is a constant thread which I love and need, so know that I will be back in full force soon.
I leave you for now with this recipe for lovely delicate goat cheese filled ravioli. They are so light and divine. Wonderful for a start of a relaxing meal. Enjoy.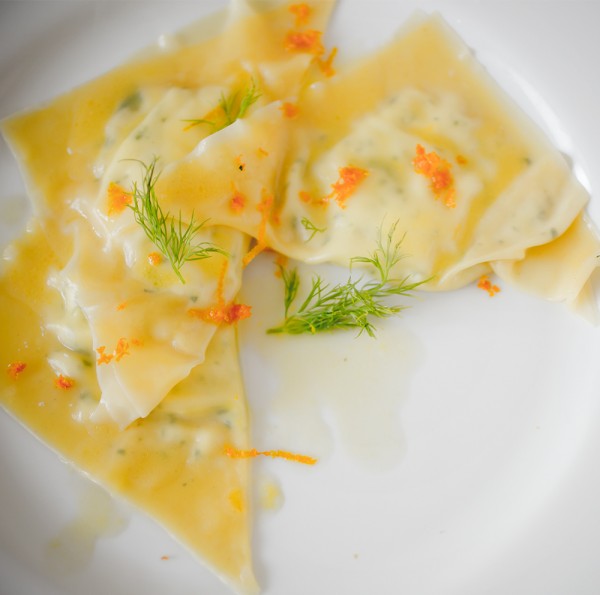 Delicate Goat Cheese Ravioli with Lemon Sauce and Orange Zest
2013-05-23 06:27:49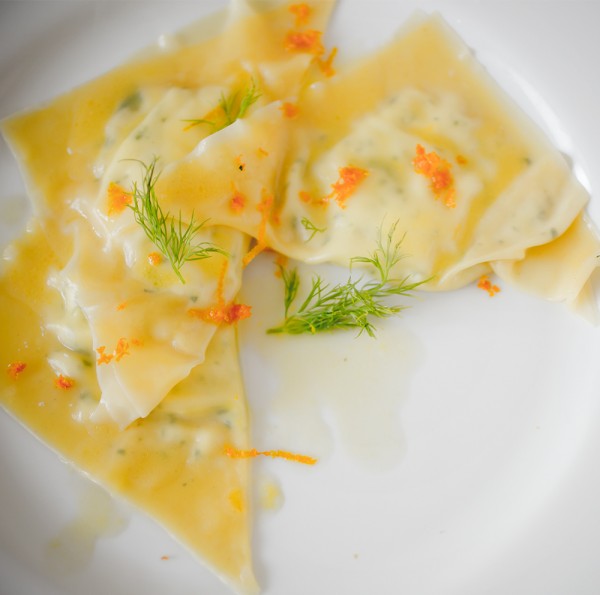 Using wonton skins is a real time saver and make the most delicate ravioli.
Nutrition Facts
Amount Per Serving
* Percent Daily Values are based on a 2,000 calorie diet. Your Daily Values may be higher or lower depending on your calorie needs.
Ingredients
6 ounces goat cheese
3 Tablespoons milk
1 teaspoon minced basil
1 teaspoon minced thyme
20 wonton skins
2 tablepoons sweet butter
1 cup dry white wine
1 lemon, juiced
salt to taste
1 orange, zested
dill fronds for garnish
To make ravioli
In a bowl combine: Cheese, milk and herbs. The mixture should have a ricotta like consistency.
Lay out wonton skins and brush with water. Place one teaspoon of filling in the center of each and fold over. Pinch closed with your fingers.
To cook ravioli
Bring a large pot of water to a boil over high heat. Reduce the heat to produce a very low bowl, close to a simmer. Gently slip the ravioli into the water and cook for 2 minutes.
Remove the ravioli with a slotted spoon and rinse in a bowl of warm clean water. Drain and divide the ravioli between four plates.
To make the sauce
In a pan, warm the butter over medium/low heat and add the garlic. Gently cook for 2-3 minutes until the garlic is soft, but not browned.
Add the wine and cook gently until reduced by half. Add the lemon juice and add salt to taste.
Spoon the sauce evenly between the four place and finish with orange zest and dill fronds.
Serve immediately.
Notes
The ravioli may be made in advance and kept covered in the fridge for up to a day.
A Stack of Dishes http://www.astackofdishes.com/