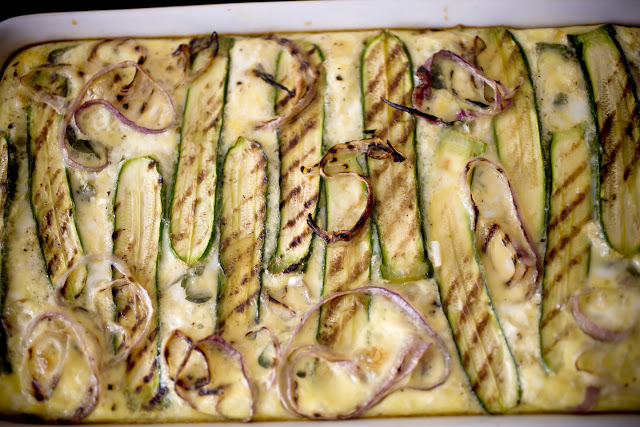 As many of you know, I am working through the final semesters of my Master's degree. I am a proud student at Teachers College, Columbia University-and will graduate with a Masters in Nutrition and Exercise Physiology. It's been a ridiculously long road (6 years already?), but one I truly enjoy. I am a bit of a science geek, so the combination of food and science is a natural pairing. I will share with you though, when I was interviewing for acceptance into the program, I asked if they might tar and feather me. At the time I was a full time wedding cake baker and a certified Sommelier. Thankfully they have not, and I do like to believe that my love of food and cooking adds another dimension to my studies.
We now have come to the end of the semester and this week is finals week. All projects are coming due, and just like I did during my undergraduate work, I find myself in the classic mode: sweats, plates and cups stacked on my desk, coffee but no milk, and a vague recollection of what fresh air and sun are like.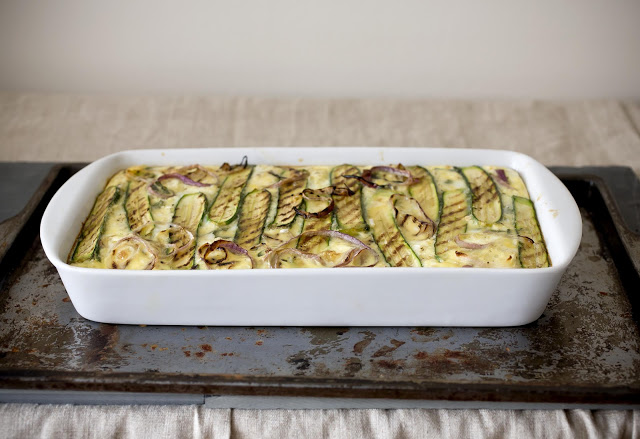 After an hour or two of compiling research, my brain starts to get sluggish. So, I naturally up myself from my desk and toddle into the kitchen. This was a little beauty I came up with during one such refresher moments, a healthy and hearty frittata like tart.
A layer of reduced fat cheddar and potatoes, grilled zucchini and grilled onions all coddled in a eggy mix. I adjusted the egg ratio to include more egg whites, which, in addition to boosting the protein, was the surprising bonus of a fluffier than usual tart. What's also fantastic about this dish is it reheats beautifully- so one dish, many meals. I just add a green salad on the side, and my life is complete, and now, so is my semester.
Grilled Zucchini and Potato Tart
serves 6
3 medium/small potatoes, peeled and sliced into .25″ rounds
7-8 baby zucchini, sliced longways
4 slices of red onion
4 large eggs
3 egg whites
1c reduced fat milk
2c grated reduced fat sharp cheddar, grated
2 cloves garlic
1 small yellow onion, minced
small bunch of fresh oregano
Preheat oven to 350˚ and grease a  7″x12″ baking dish, or something comparable.
In a mixing bowl beat together the eggs and the milk. Add the garlic and let set it aside.
Using a stovetop grill pan, cook the zucchini for a minute or two, just to get a little char and grill marks on them. This adds a little umami accept and makes the dish so pretty.
Start layering the dish by first placing the potatoes as evenly as possible. Then sprinkle on the cheese and the oregano. I tossed on a pinch of salt and pepper here too.
Then carefully pour the eggy mixture over the top. Arrange the zucchini and the onions as you like. Place the dish onto a baking sheet and into the oven she goes.
Test after 45 minutes for doneness, but it should take closer to an hour. The eggs should be set and the dish a pretty golden brown.