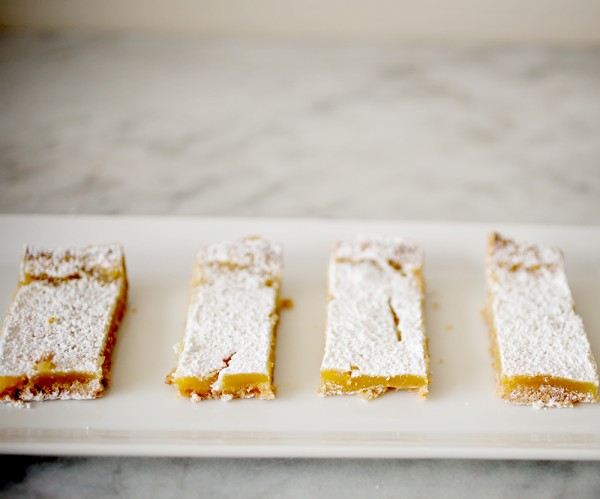 It's time for summer backyard gatherings. These lemon squares have been lightened without losing any lemon brightness. For me, the tanginess of lemon is a great treat after the smoke of a grill.
And now, for the first time in my adult life, I own a Weber kettle grill! (and a backyard to put it in!) After years of grilling stovetop with my grill pan-which if you are any sort of follower of this blog you know how much I love it-I now have the real thing. When I was designing the kitchen here I had the option of installing a cooktop with a grill, but chose to have one in the yard.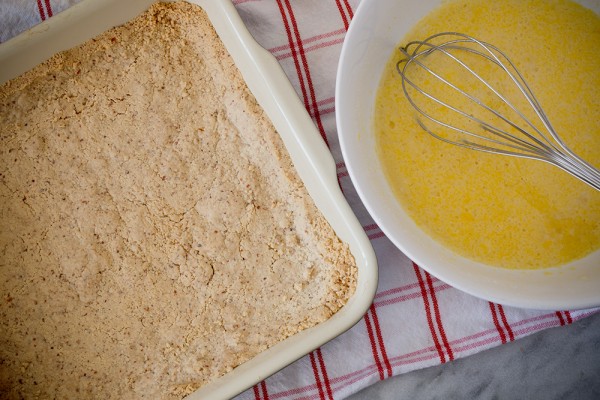 The problem is Pam and I go back and forth over whether to have a gas or charcoal grill. We love the taste of charcoal, but hate the hassle, and I would love to be able to grill vegetables on a regular basis. Then a wonderful thing happened- we took a peek into our neighbor's yard and to our amazement- they had both! So that was all we needed to know.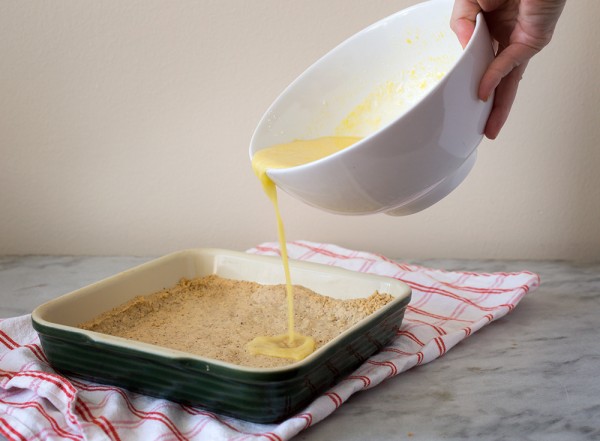 We ran right out to purchase the Weber to tide us over for now while we shop and educate ourselves about the gas grill. Naturally during our first shopping expedition I spied a real beauty with a 4 figure price tag. I can certainly justify such an expense, but with so many things to do for the house and yard it might be tough. (or perhaps it can be a birthday/anniversary/Xmas gift??)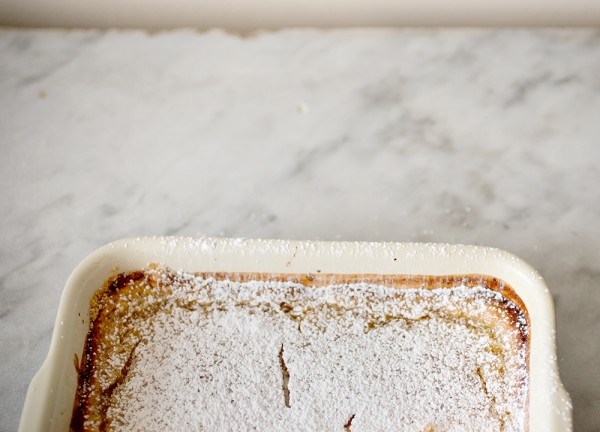 Regardless, I am happy as a clam right now with our big 'ol bag of charcoal sitting in the yard along side and our bright shiny new grill.
I'm settling into Louisiana nicely. We've had a few days to relax and enjoy the house and some peace and quiet. My furniture will be arriving from NY tomorrow- so I'll be buried again for a bit. Sorry to be so out of touch here. Know that I think of y'all every day (get that southern touch??)
Love y'all!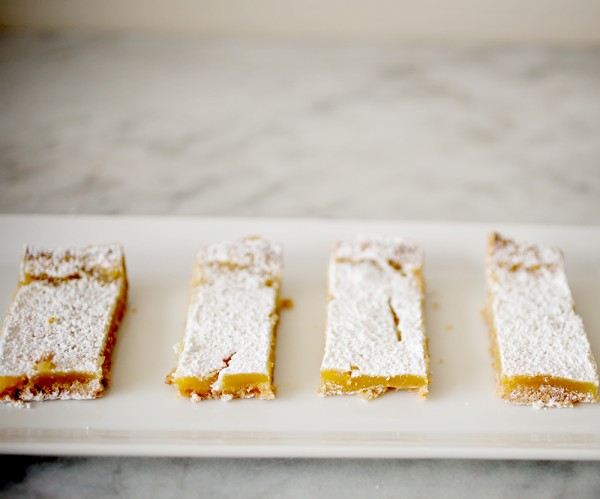 Light Lemon Squares
2013-06-11 13:07:59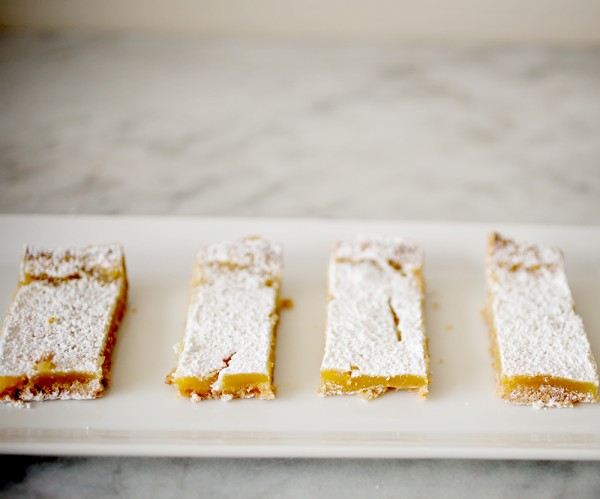 A bright lemon bar that is easy to make. It's different from the traditional bar as it is less creamy, but the texture is still quite appealing. Also, this bar is lighter in calories, but not in taste.
Nutrition Facts
Amount Per Serving
* Percent Daily Values are based on a 2,000 calorie diet. Your Daily Values may be higher or lower depending on your calorie needs.
Ingredients
3/4 cup of all purpose flour
1/4 cup powdered sugar
2 tablespoons ground almonds
1/8 teaspoon salt
2 Tablespoons unsalted butter, cold and cut into small pieces
2 Tablespoons canola oil
Cooking Spray
3/4 cup granulated sugar
2 Tablespoons all purpose flour
1 teaspoon grated lemon rind
1/2 cup fresh lemon juice
2 large eggs
1 large egg white
2 Tablespoons powdered sugar
Instructions
Preheat oven to 350˚.
In a food processor bowl, combine: flour, 1/4 cup of powdered sugar, almonds and salt. Pulse to combine. Add butter and oil and pulse 3-5 times to create a coarse meal.
Dump mixture into an 8" square baking dish that has been prepared with cooking spray. Press the the mixture evenly into the bottom of the pan with your fingers, or with the back of a spoon. Bake for 20 minutes or until browned. Reduce oven to 325˚
In a separate bowl combine: sugar, flour, lemon rind, lemon juice, eggs, and egg white and stir with a whisk until smooth. Pour mixture over the crust and bake for 25 minutes or until the filling is set.
Cool on a wire rack, then place in the fridge to chill- about 2 hours. This can be left overnight to chill.
Right before serving, sprinkle with the remaining powdered sugar.
Notes
The crust may be made in advance. Once baked, the squares will keep in the fridge for 2 days.
Adapted from Cooking Light Magazine, Aug 2012
Adapted from Cooking Light Magazine, Aug 2012
A Stack of Dishes http://www.astackofdishes.com/