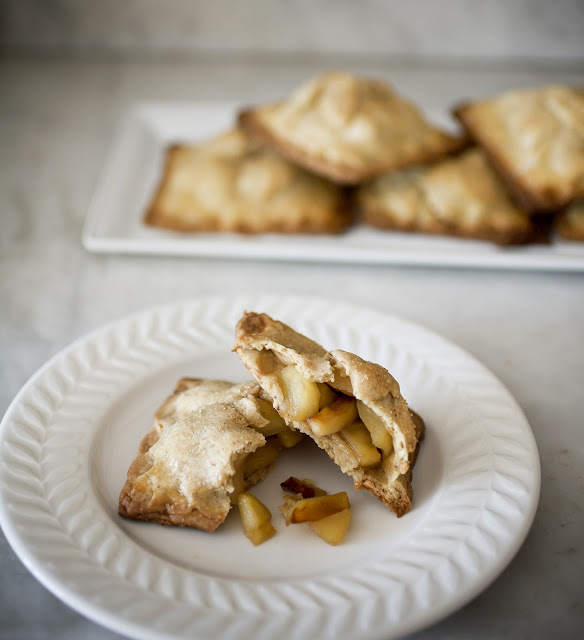 My version of Abby Dodge's Apple Hand Tart
I am a fool for hand pies. I love them. I can make them all day. And who doesn't like to eat a gem of a hand pie? I know I just posted an apple tart recently, but I made these pies today in honor of my new friend Abby Dodge, who has just come out with another outstanding book, this one called,
Mini Treats and Handmade Sweets ~100 Delicious Desserts to Pick Up and Eat!
Please read all about it
here
.
Abby is an incredible baker and an even more incredible person. I met her earlier this year at the NYC Cookbook Conference. She has an amazing grace and calm about her that I found mesmerizing. I am also terrifically jealous of her gorgeous gray hair- but that's another subject. Abby has produced a long list of fantastic baking books, and each one should be on your shelf.
So here I am making pretty baked things to support my friend's new book. So now you can forgive two apple treats in one week, yes?
Her recipe is titled:
Brown Butter Apple Hand Tarts
. The dough is made by first melting and browning the butter, and recipe uses eggs too. I've never made this type of crust before so I was intrigued. You can read about my other handpie dough recipes
here
, and you can see that I love to experiment.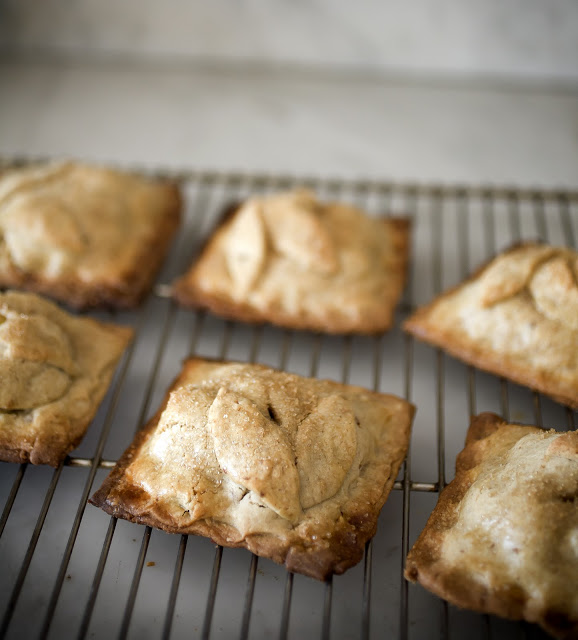 For my version of her recipe, I added in a generous heap of finely chopped smoked almonds. This gives the crust an even earthier tone and a fantastic crunchy texture. The apples I kept pretty close to the recipe, though I split her 4 Tablespoons of honey into 2T of honey and 2T of maple syrup.
So there you have it.  Gorgeous afternoon delightfulness.
You can get the recipe
here
, and to recreate my version you would make the following changes:
For the crust:
2.5 c all purpose flour + 1c finely chopped smoked almonds, salted
omit salt in recipe
For the filling:
2T honey + 2T maple syrup
Happy Baking All!