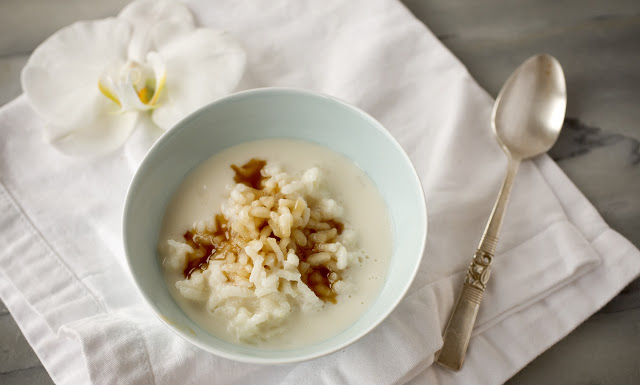 Rice pudding with caramel sauce
What a distance I have travelled from that balmy day last July when, with naivete and excitement, that
I first pressed "publish"
. I began this blog as a gift to myself, and as an ode to my fabulous, and recently passed, Aunt Josephine. I wrote solely for myself and out of a pure place of love and indulgence. I had absolutely no expectations and no idea where it would take me.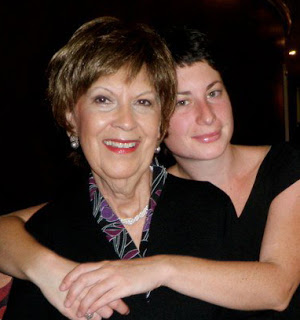 My beautiful Auntie Jo and my cousin Marissa
In this past year I have come to learn so much that it blows my mind. My love for food and photography has expanded in ways that I never thought imaginable. I love to take photos, I love to cook, I love to write, and I love the sharing of it all. I wasn't sure when I began how this would play out. I worried that I would find it laborious or intrusive. I wondered if blogging would be short lived and a folly.
What I have found instead is a rhythm, a constant beat, and a home. The ability to have this space to share this passion has been nothing but pure joy. The fact that so many of you have written or told me how you enjoy my little space here, is another facet that makes it even more delicious.
But something else that happened which I never expected- connecting with so many incredible, talented and wonderful friends that I've made along the way. Recently I was at a dinner party and young woman asked me about myself. When I stated that among other things I was a food blogger, her response was, "Oh, you're one of those…." Yes, my dear, I am one of those– one of those people that indulge in my passions and have stumbled upon a playground that is nothing but pure joy- and kid- I only hope that you are able someday to be so lucky.
And it is a playground. Thank you for stumbling into my little sandbox and trouncing around with me. I cannot begin to express my gratitude and affection.
I look forward to another year of filling plates, reaching for my camera, and coming home each week to this place to share it with you.
Rice Pudding with Caramel Sauce
serves 6
.75 c aborio rice
1.5c water
grand pinch of salt
3c milk
1c water
.5c sugar
.5t vanilla
.5c heavy cream
1c sugar
1.5c water
In a medium saucepan, combine rice, 1.5c water and salt. Gently boil until water is absorbed.
Add to pan milk, second cup of water, sugar and vanilla and gently cooke for 30-40 mins until creamy.
When cool but still warm gently beat cream into thickness. Stir into the pudding.
To make caramel sauce: combine sugar and water in a saucepan and boil over high heat until sugar caramelizes.
Remove from heat and allow to cool. Thin with more water to desired thickness to serve.
__________________________
Share love, cook for someone you care about today.