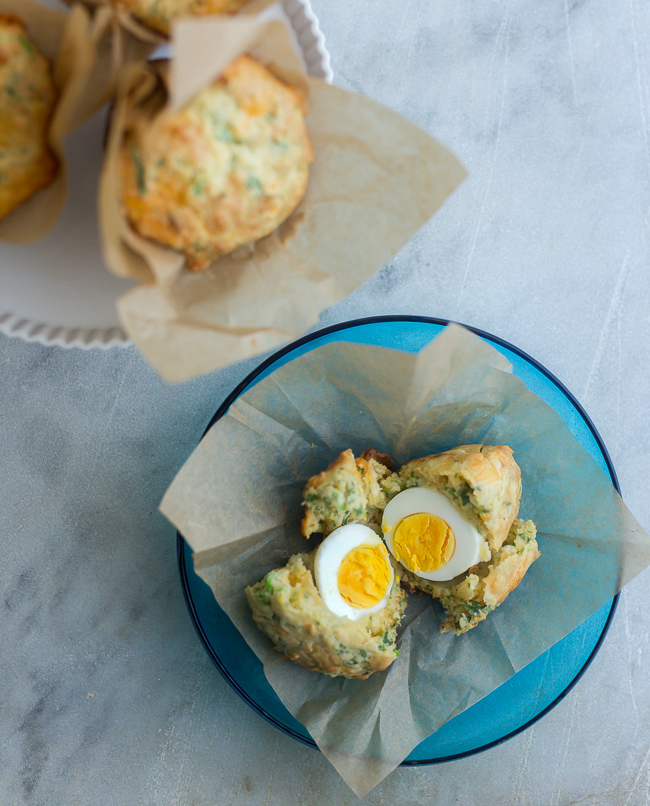 My Story About One Eyed Jack Muffins
I have a little bit story behind the name of this muffin, but let me first back up a bit.
It's been quite some time now, but while traveling I came across a version of this muffin. I just loved the idea. A salty tasty dough with a tender egg in the middle making a complete breakfast in a quick take away form. As many of you know, most mornings, before I head into my office/studio, I first knock it out on the tennis court for a couple of hours. In the warmer months I get out there almost every day, these days less so, but my commute to the courts are longer. I live down in the Village in New York City, but I play waaaay up at the tip of Manhattan right on Spuyten Deyvil. This is the romantic Dutch name for the narrow spit of water that runs along the top nob on the island. If I had a good arm I could throw a rock across the water and hit the Bronx.
To get there I take the A train to the very last stop. On a good day it takes me around 50 minutes to take the train, and then walk 8 blocks to that very tip. These days the trains are erratic, so I plan on an hour 15 for good measure. If I don't get in a good breakfast before the ride, by the end of my two hours of play I can be pretty depleted.
So you can see where these perfect protein and carb packages caught my eye.
So yeah, about that eye. Last weekend I had myself a little accident on the court. Towards the end of the second set the games we were getting raucous and more aggressive. We were playing against each other's weaknesses and working it hard. At the end of a long rally I anticipated an alley shot by my opponent at the net, so I made a quick lunge for it. I got the ball ok- right smack dead in my left eye.
It was distressing to say the least, but the long and short of it – a trip to the ER, lots of ice, lots of tylenol, a patch, and a few days off from tennis- I'm just fine.
So you can now see how this name is perfect for my tennis muffins, right?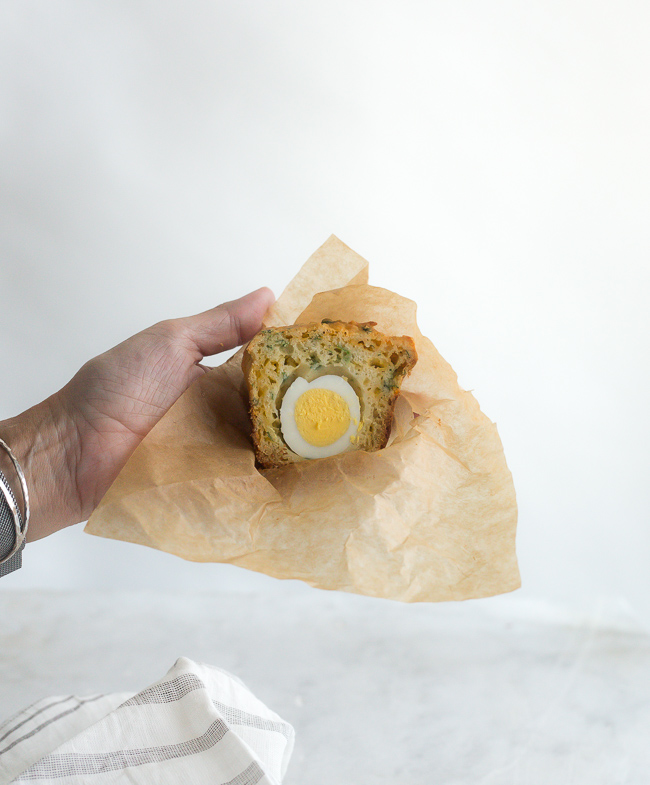 One Eyed Jack Muffins
makes 8
9 large eggs, divided
2 cups flour
1.5 tsp baking powder
.5 teaspoon baking soda
1 teaspoon salt
1 cup milk
1 tablespoon white vinegar
1/4 cup vegetable oil
8oz shredded cheddar cheese
1 jalapeno minced
3/4 cup rough chopped cilantro
Preheat the oven to 350˚ and line 8 muffin tins with paper
In a large saucepan bring 2″ of water to a boil. Add 8 eggs and return to the boil. Turn down the heat to a low boil and cook for 6 minutes. Remove the eggs, then gently remove the shells. *this may be done ahead of time.
In a large bowl whisk the flour, baking powder, baking soda and salt.
In a small bowl whisk together the milk, vinegar, egg and oil.
Add the wet into the dry and gently stir a couple of strokes. Then add the cheese, jalapeno and cilantro and mix until Juuuuuust incorporated.
Place a small amount of batter at the bottom of each tin. Place an egg on top, then cover over with the remaining batter. Bake for 20-25 minutes until the tops are set.