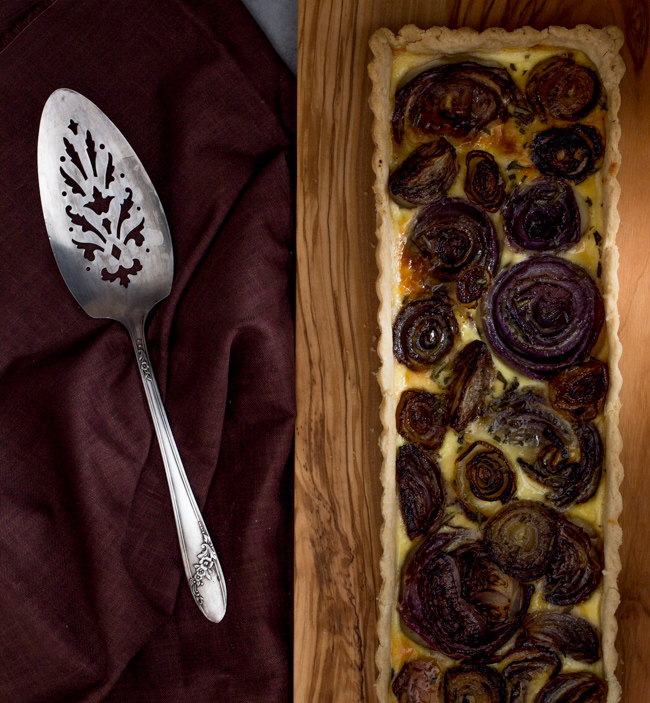 If you've been following along with this instagram account, or perhaps that instagram account, you will know that I've been working on this Onion Tart. It's been a complete labor of love as not only is this the prettiest thing, but it's also so remarkably yummy.
You may or may not be a fan of onions. In fact I know a few of you out there that downright don't like them one bit. To my mind, once roasted and brought to toasty sweet deliciousness, there is nothing like them. Plus, don't you just love the smell of onions cooking in the kitchen?? I mean really.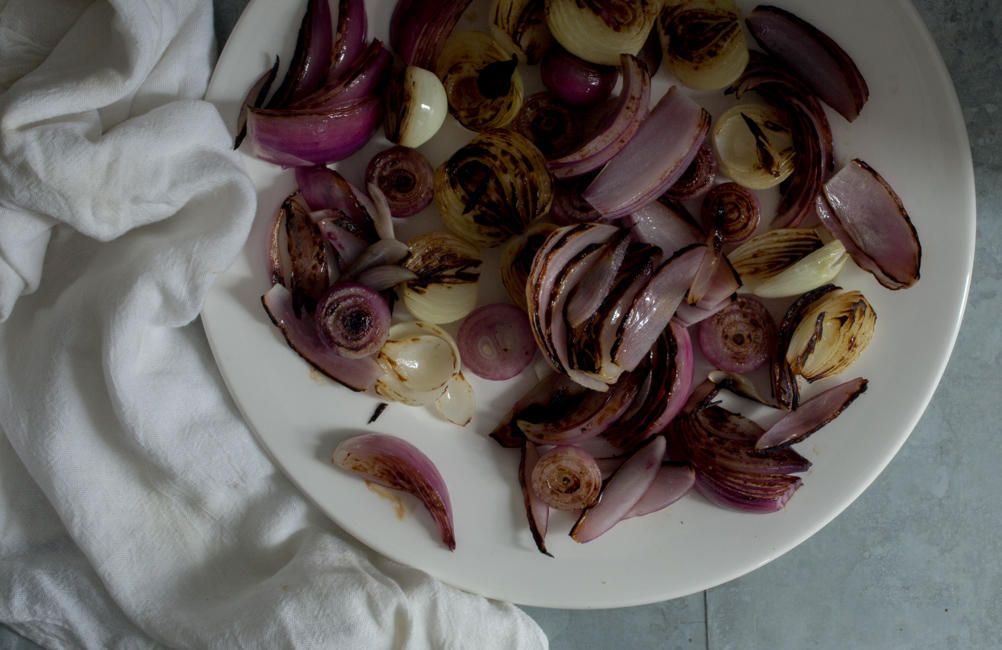 But I have to be honest.
I had to work this one.
First off I had an idea of how I wanted this onion tart to turn out. Sort of a glistening mosaic of onion circles that just spell bound you with it's caramelized magic. Well, the first rendition was awfully pretty, and also quite tasty- but it lacked the OOMPH I was looking for. It was gappy and a little rough looking, in fact quite a bit naive and adolescent. I didn't really mind it, but it wasn't right, and certainly did not do the onions the justice they deserved.
So off I went to the farmers' market again.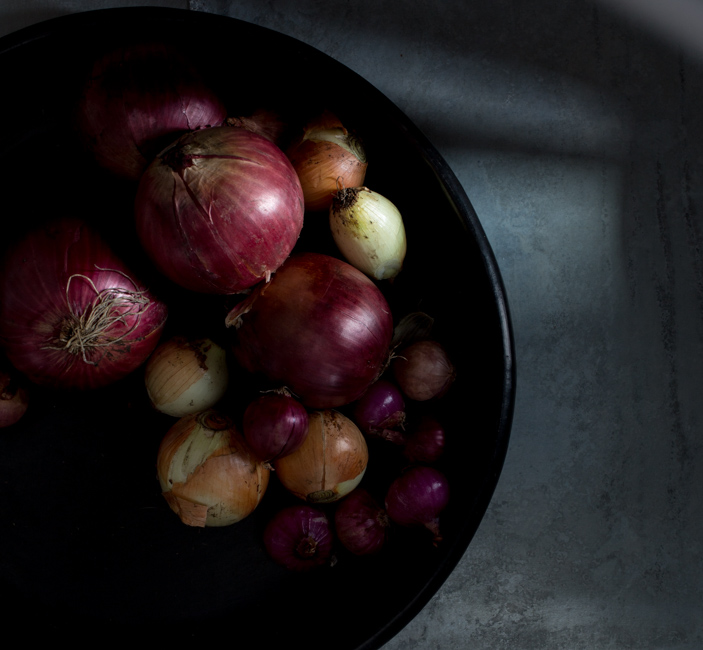 By no means a hardship. I mean seriously, have you been to the market lately? It's just a treasure trove of harvest bounty. If you were to ask me I would tell you that as much as I love farm stands and farmers' markets in the summer (and oh yes I do!), the truth is that the Fall markets really make my heart beat hard. I know I probably should be sad at the thought of the impending cold and chilly winds, but all the colors, textures and variety distract me from all that. What can I say? I can be too busy having fun in the moment to think about impending anything!
My worst problem? Over purchasing.
Am I alone in this? There is just so much potential in all those bins and baskets, and I am so drawn to the ruby and deep colors of Fall. *sigh* Such problems. I have this same reaction to old, well stocked hardware stores- but that's a discussion for another time.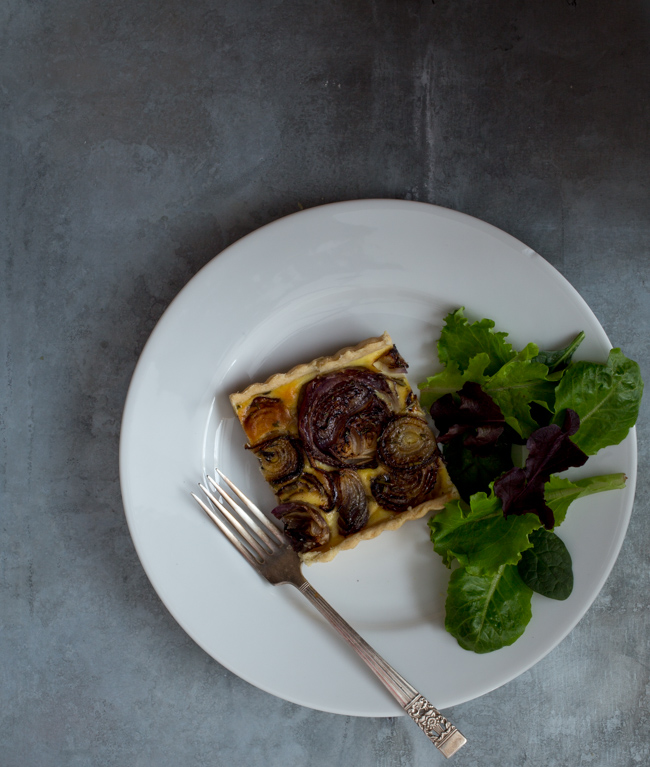 Onion Tart with Goat Cheese Custard
makes 1 lovely tart
1/2 recipe pastry dough
1 cup milk
1 egg
1 oz goat cheese crumbled
salt and pepper
2 lbs assorted onions- I used a variety of large, small, yellow and red onions
Preheat oven to 350˚
Peel onions and slice into thick 1/4″ slices or french cut into small wedges, keeping the end bit connected so they don't fall apart.
In a large cast iron pan over medium/high heat, warm some oil and cook the onions until slightly charred and starting to become translucent. Move to a dish to cool as you make the custard.
In a small bowl combine the milk, egg and whisk to combine. Add the goat cheese and gently stir. Add salt and pepper. Pour into the tart base. Then arrange onions, making them as tight and mosaic like as possible. Feel free to overlap.
Place tart in the oven and bake until the crust is golden and the custard is set. Approximately 30 minutes.
Serve warm or room temperature with a light salad.