I've become a little cracker crazy. Crackers and cheese have always been a weakness of mine, so it's no real surprise. I'm just having a grand time making different versions of different types. It's just insane how quick and easy they are to make (ok the matzoh were a little bit of work), but look how beautiful these are!
My "herb garden" that I have growing in a window box on my sill is flourishing quite remarkably well. So much, in fact, that I have to trim it back (read: whack it back) every few days. Such things as Mint and Lemon Verbena are slipping into ice tea glasses on a whim- delightful!
In amongst my thyme and lemon balm, and the aforementioned mint and lemon verbena, there is a rough tuft of rosemary- also in need of some pruning. So that became the impetus here.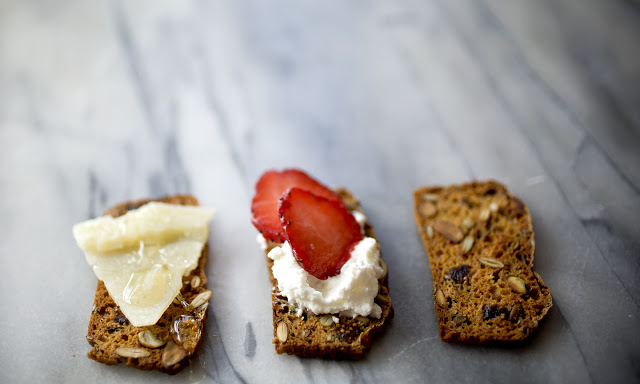 But the real impetus is the preparations for the weekend. I'm heading out of the city tomorrow to go visit my dear friend Kate Kennedy at her B&B
Gosling Pond
 up in Kenoza Lake, NY. It's an easy drive out of town to her property of 6 acres, a lake and her brood of animals. Kate just adopted 4 young quail to replace her beloved Pat, who passed recently, and I can't wait to meet them. They are quite the mascots and Kate has a beautiful passion for them.
Kate is an amazing designer and artist and a friend of mine for more years than either of us would probably like to admit. She was definitely a big supporter of my early days in the East Village when I was getting my cake business up and running. It's exciting to see her branch out of the city (well she's been there for awhile now) and get into this new venture.
I also love what Kate is doing with the B&B by supporting local agriculture and local food artisans. Eggs from one friend down the road along with breads and baked goods from another, are a part of her breakfast fare. She has people come from far and wide to visit with her, along with a few celebs that need discreet getaways.
I promise to take photos over the weekend and share.
So all this was a roundabout way to say that I am putting together a little hostess bag for Kate and my seedy crackers will fit right in. I taste tested them, as shown above, with some Mangego and a drizzle of truffled honey, and creamed goat cheese with sliced strawberries.  The crackers have a great texture from the seeds, and the fig give it a little chewiness and sweetness. Really good.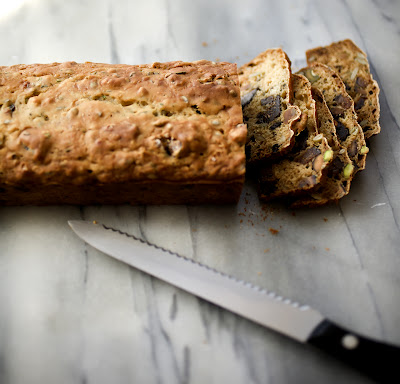 Seeded Rosemary Fig Crackers
made 100 slices for me
2.25c AP flour
2t baking soda
.5 t salt
.5c honey or agave
2c buttermilk
1.5c chopped dried figs
.5c pistachio nuts
.5c pumpkin seeds
.25c flax seeds
2T fresh chopped Rosemary
Preheat oven to 350˚ and grease 2 3×8″ loaf pans
In medium bowl combine buttermilk and honey. Warm slightly in microwave for 1 minute to melt honey into buttermilk
In large bowl combine flour, soda, salt and the nuts- leave the figs aside for a moment.
Stir in the buttermilk and give a quick few strokes- then toss in the figs. The acid in the buttermilk and the backing soda will react. It's important not to over mix here, just mix until incorporated.
Carefully spoon into baking pans and bake approx 30 mins until golden and tight to the touch.
Allow to cool completely and reduce oven temp to 275˚
With a fine serrated knife slice the loaves into thiiiiiin slices and place on cookie sheet. No need to grease the sheet.
Toast in the oven for approx 15 mins then flip over for another 5. Keep an eye on this since the thickness of the slices will determine the actual time.
Store in an airtight container until ready to serve.