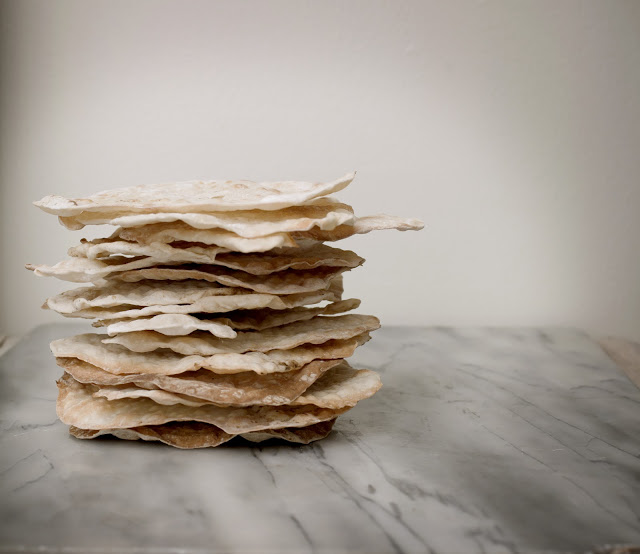 Ach! can I tell you? I've been dying to make matzoh for years now, years I tell you- so why was I waiting? What was so important that I had to put it off to now?
Nothing but a good impetus.
For many, many years I hosted Easter at my loft. Two long tables were placed in the middle of the space and I would run small vases of bright flowers down the middle. Tucked in amongst the blooms I placed my china bunnies and birds and nests.  I always really loved Easter because the menu is completely open. The traditions are all ours and who can resist the pastels and the colors?
20-30 people would gather around the table. My favorite thing to make were small potato nests that I filled with two little bocconcini and nestled amongst tender lettuces. So beautiful!
And the desserts! A chocolate cake in the shape of a lamb with white buttercream icing, lemon tartlets, homemade ice creams and long before they were fashionable- homemade marshmallows.
However this year my lamb mould did not see the light of day. Instead my kids and I will be joining my cousin Patty and her fiancé's family who are all Jewish. Since we will be having dinner on Sunday, and since it's not quite Passover- Patty is calling it East-over, which as she said, "Sounds better than Pass-ster".
So, getting my Jewish on, I decided to make matzoh. Shiksa Matzoh. I've been dragging this recipe around for so many years I hate to admit it. A super simple thing to make, I just never got around to it.
After covering myself in flour and working out the kinks of matzoh making, I finally got a flan into the oven- my family's little tradition that I will bring to the table. There is room and a place for all things.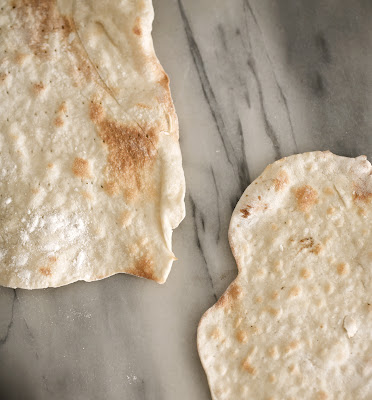 I am not a follower of a faith per se, but I whole heartedly believe in resurrection and rebirth. Raising my glass to growth and starting anew! Happy Holiday all!
Homemade Matzoh
makes 12, 8-10″ matzoh
1.75c flour
.75c water
pinch of salt
Mix the flour, water and salt in a bowl until it comes together into a dough.
It will be a little on the sticky side. Knead for a quick 2 minutes. Then let rest.
Heat oven to 450˚ If you have a pizza stone it works great here. I used my cast iron grill pan, which worked beautifully. (seriously, I use that pan for just about everything)
On a floured surface roll out the dough into crazy thin circles. Prick all over with a fork to prevent them from puffing when baked.
Using a spatula lay the dough onto the pan in the oven and bake for just 2-3 minutes until just starting to brown.
Remove and cool on a cooling rack.