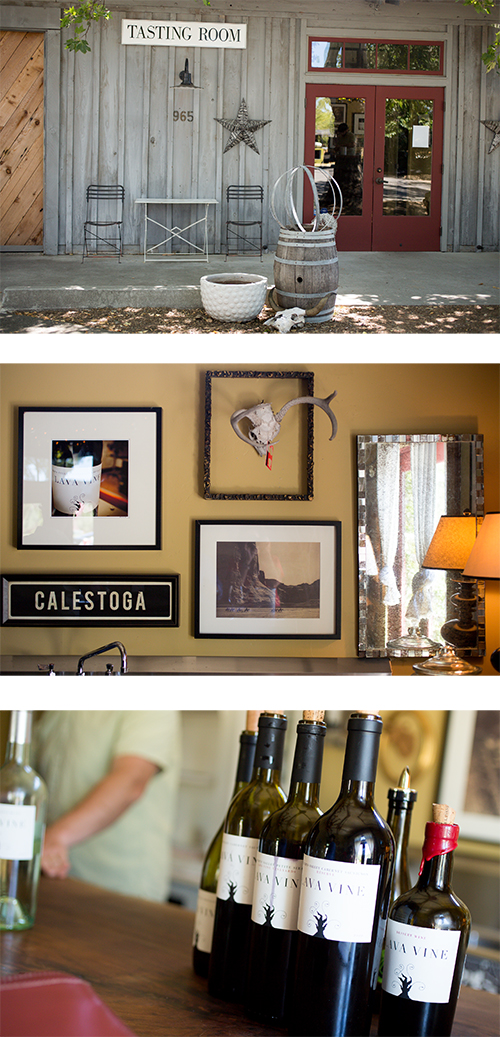 During our stay in Napa Valley, there were many magical and wonderful things that made our elopement so memorable. One of the best decisions we made was to book ourselves into an amazing bed and breakfast in Calistoga called The Chanric Inn. Not only is the place just so beautiful and relaxing, but the owners, Jean Marc and Joel made us feel like it was our home away from home (or the one we always wished we were living in). I promise to share some images and stories from our stay there when the rest of the photos come back from the photographer (soon she tells me).
In the meantime I wanted to share with you a great afternoon that we spent the day after we married.
The day before our wedding we visited a few larger and well known wineries that were among our favorites. We thoroughly enjoyed them, but decided that this day we would set off in the morning to explore some smaller, boutique wineries located in northern Napa, mostly around Calistoga. Our second stop of the morning was Lava Vine, who's tasting room is a small funky old house/barn- a dramatic contrast to the polished tasting rooms of the larger wineries.
As we drove up and parked under the trees, a head popped out of a second story window and called down to us, "Hey are you hungry? I just made some meatloaf!"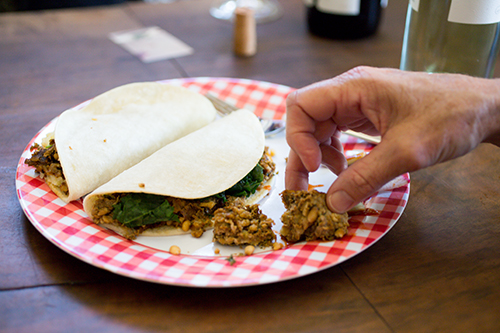 Now, the New Yorker in me would have thought that amusing and strange, and most likely would have declined, but I've been in Louisiana long enough to feel comfortable with folks shouting out offers of food- and the truth be told, my cool NYer attitude sometimes caused me to miss out on some culinary opportunities- so naturally, I said, "Sure! We'd love some!"
Turns out that the meatloaf was the Southwestern Meatloaf recipe straight out of The Joy of Cooking, but served with mashed potatoes and sautéed kale in a tortilla. "It just seemed like it should be in a tortilla to me…" And along with that some hot sauce, which lead to a conversation about the South, and it's pride of hot sauces- and hell, put together some good food, great wine, fun lovin' people, and some hot sauce! well, that's a party right there.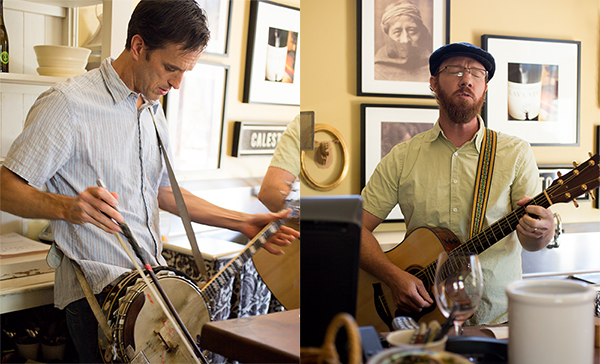 As we got to talking between sipping and eating, we mentioned that we had just gotten hitched. So don't you know, with no fanfare or expectation, out came a banjo and guitar, and the boys played us a song in our honor right on the spot.
It's this passion for offbeat creativity and a natural panache for sharing that also shows dramatically in the wines that they produce. Most of the grapes are pulled off the steep hills with volcanic soil, and the winemakers pull the best expression out of the grapes without any of the trappings of expectation or popular local methodologies. The results are rich full bodied wines with bold character and juicy finesse. If you go, and you should, be sure and taste the Port- which comes with a sensual ritual. I won't spoil it for you by tipping you off- just go and indulge- be delighted.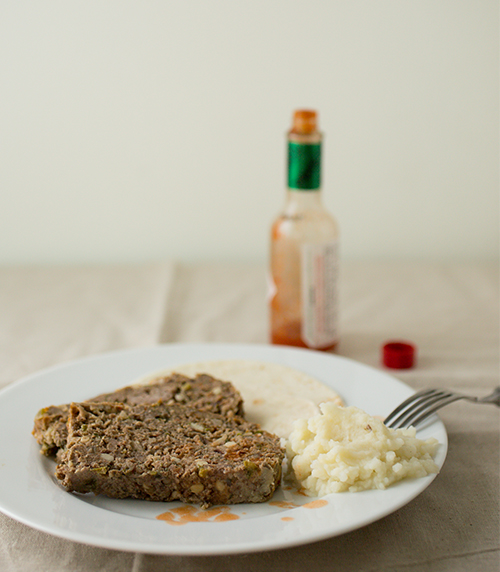 When we got home Pam started asking immediately if I would recreate the meatloaf. It's really quite tasty! With hints of cinnamon and dried fruits it almost takes on an Asian sense according to Pam. However you decide to categorize it, it's down home belly filling comfort food at it's best.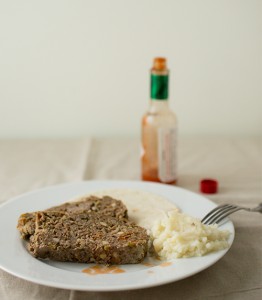 Southwestern Meatloaf
2013-09-04 14:22:41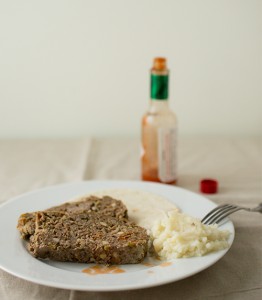 Warm spices and chilis make this a dynamic meat loaf. Don't forget the pine nuts- they add a nice texture you don't want to miss.
Nutrition Facts
Amount Per Serving
* Percent Daily Values are based on a 2,000 calorie diet. Your Daily Values may be higher or lower depending on your calorie needs.
Ingredients
12 ounces ground chuck
12 ounces ground round
1 1/2 cups finely chopped yellow onion
1 cup plain bread crumbs
2/3 cup ketchup
2/3 cup finely chopped parsley
3 eggs, lightly beaten
1 teaspoon thyme
1 teaspoon salt
1/2 teaspoon ground black pepper
1 green pepper, finely diced
1/2 cup raisins- I used dried cranberries since it's what I had on hand- they were great.
1/2 cup pinenuts
4 cloves garlic, minced
2 tablespoons chili powder
1 tablespoon ground cumin
1 teaspoon red pepper flakes
1 teaspoon dried oregano
1/2 teaspoon cinnamon
Instructions
Preheat oven to 350˚ and lightly grease a 9x5 inch loaf pan. If you don't have a loaf pan you may make a free form loaf on a foil lined baking sheet.
Combine all the ingredients except the meat in a large bowl. Stir to combine.
Add the meats then knead and turn over mixture until just blended. Do not over mix as this will result in a tough loaf.
Fill the loaf pan, mounding the top.
Place in the center of the oven and bake until the center reads 160˚ on a meat thermometer. This will take approximately 1 hour.
Pour off excess fat and allow to rest for 15 minutes before slicing and serving.
Notes
Serve with mashed potatoes. And if you like, tortillas, sauteed kale and hot sauce!
Because of the nuts and all, I find this meat leaf difficult to get neat slices, but you'll appreciate the tenderness and juiciness.
Adapted from The Joy of Cooking
Adapted from The Joy of Cooking
A Stack of Dishes http://www.astackofdishes.com/