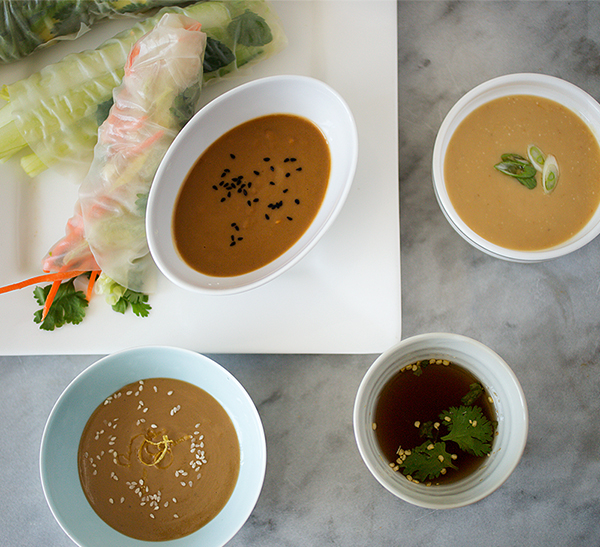 Due to the fact that summer is winding down one would think that it might reveal itself with an ebb of the blistering heat. Of course this will come, but not before a FOUR day streak of 100˚ temperatures. Man! Now mind you, I don't really complain about the weather. It's weather- as in- it happens whether or not you pay any mind to it. However, last week we were given a little taste of what Fall promises, and what can I say- It was mighty lovely.
But enough of that- What's really important is though the calendar might be ticking along, we are still enjoying easy days and a desire for a light hearted kitchen.
With all the celebrating around here I also seemed to have forgotten to get going on my summer "diet". Trust me, it was an easy thing to forget with the beautiful food and wines that have been set before me lately. I do not regret a single bite, not a one! but now, the piper is to be paid. The fridge is filling with vegetables, and the cracker/chip shelf is leaner. More time is being spent on the tennis court and at the gym, and more eating at the kitchen table, rather than at restaurant tables. My best solution though is removing the obstacles to healthier eating.
Pre slicing and dicing veggies for quick salad making is a great start. Half the drag of making a redeeming salad is dragging out the cutting board and knife. The other half is cleaning up all scraps and peels. Often (not always I'll admit) I will make up a day or three's worth of sliced vegetables in containers and put them together in the fridge. It's a quick grab and dump into a bowl- simply add a protein and a dressing.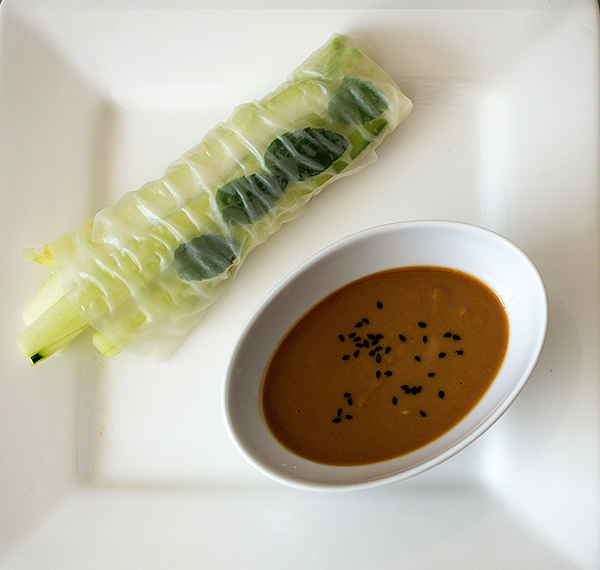 After awhile I start to get a little weary of my massive salad "feeding bowl". With a little more effort you can pull together these babies. So much more fun and interesting- which is exactly what every head of lettuce is looking to be. While you're at it you can make a few extra, and perhaps your kids or significant other might up their veggie intake too!
Rice paper is pretty much available in most stores these days. You can find it in the Asian aisle, usual down low. It keeps indefinitely on your shelf. The best thing about them is that they are ready to use in (count them) 30 seconds. My advice: 1. Don't be afraid to try these and 2. Have your fixin's at the ready before you start. Getting extra hands to get in the act is a blast too- make it a party!
Another bonus to these beauties is you can use up the quarters and halves of this and that you have about- only a quarter of an avocado? Just a few pieces of shrimp leftover? Half a zucchini? Go ahead and get creative and put them in there.
As for the sauces, you don't need to make all four, but one or two will keep for awhile- whether you use them to dip or pour over your traditional salad.
Summer Rolls
2013-08-28 06:37:52
These rolls can be filled with any combination of vegetables and protein. It's a great way to use up leftovers.
Nutrition Facts
Amount Per Serving
* Percent Daily Values are based on a 2,000 calorie diet. Your Daily Values may be higher or lower depending on your calorie needs.
Ingredients
8 rice paper wrappers
1/4 pound of steamed shrimp, sliced in half the long way
1 large cucumber, peeled and sliced into 3" long thin slices
1 large carrot, shredded
2 cups napa cabbage, shredded (or any variety of lettuces)
1/4 cup fresh cilantro leaves
1/4 cup fresh mint leaves
1 shallow bowl with cool water to dip the papers
Instructions
Arrange the prepared vegetables and shrimp before getting started. Start with a clean cutting board.
Quickly dip the rice paper into the cool water and lay down on the cutting board. It will be stiff at first, but within a minute it will be soft and pliable. You may start filling your paper right away.
To make a pretty roll, on the bottom half of the paper first lay down the herbs or shrimps, then layer the vegetables on top.
Then gently but firmly pull the bottom edge up and over the filling and tuck in snugly. Fold in one or both sides and roll up, egg roll style.
The stickiness of the paper will create a natural seal.
Place onto a plate until ready to serve and cover with plastic film.
Notes
Rolls are best eaten fresh, but may be made in advance up to a day. If the paper gets too tough, you may try to revive them with a misting of water.
A Stack of Dishes http://www.astackofdishes.com/