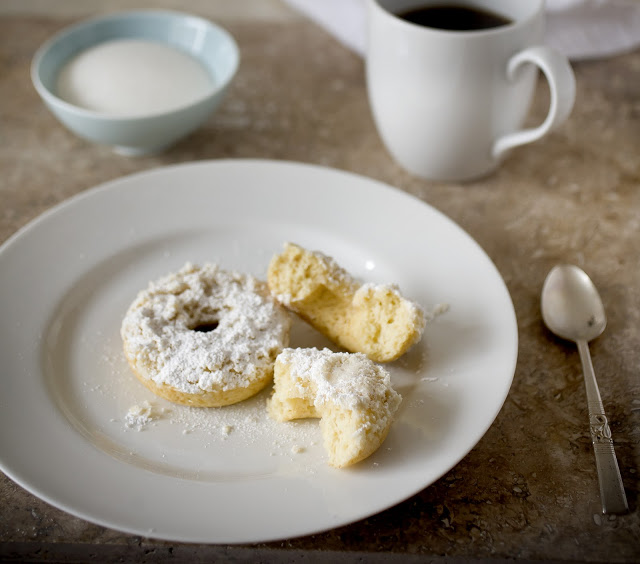 Coffee was never a drink that was associated with my friends Irene and Andy. Wine yes, beer definitely! But now they are in the coffee bean roasting business,
Irene's Beans
– and even though Irene is late to the coffee drinking party- her beans are quite delicious and her passion as intense.
After a full adult life without coffee, a chance cup post dinner in Mexico opened the heavens for Irene, and got her onto this new path. Her beans come from many different places, including Mexico, Papua New Guinea, Barundi and from where I am writing now, Antigua, Guatemala.
Irene sent me 5 different beans, all with very different flavor profiles. They are all so yummy that I felt it best to showcase them all. So for the next 5 posts I will feature a different sweet to go with each of
Irene's Beans
.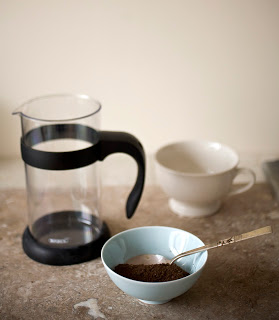 The first of the five coffees is the
Mexican Altura
which started the craze. It has a fruity, caramel aroma with a hint of chocolate. I paired it with a baked cake donut, that has a hint of brightness from the buttermilk in the recipe and a simple, crunchy, crumb sugar topping that offsets the bitterness in the coffee.
Though I truly adore donuts- and fresh out of the grease is truly the ONLY way to go- but they can be such calorie bombs, which is only insulting because who can eat only one? This baked version is surprising and light for the heftier cake version, as opposed to a yeasted version. The cake part itself is also not terribly sweet, so the sugar topping adds a nice texture and zap of sugar.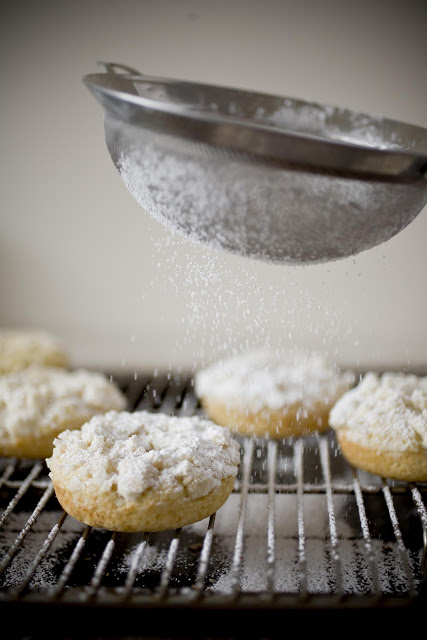 To make these I purchased a
donut pan
Though I am not a fan of kitchen gadgets with a singular purpose, this pan is so worth it. The donuts turned out perfectly and slipped out of the pan with ease. I'm also going to confess, that the fact that the pan only made 6 donuts was a blessing- small batches are the way to go, and even sticking to eating two is difficult.
Baked Crumb Cake Donuts
(adapted from Wilton Recipe)
makes 6
1c all purpose flour
6T granulated sugar
1t baking powder
.5t salt
6T buttermilk, room temperature
1 large egg, room temperature
1T neutral olive oil
1t vanilla
6T granulated sugar
3T all purpose flour
2 T neutral olive oil
pinch of salt
.5c Confectioner's sugar for dusting
Preheat oven to 425˚
In large mixing bowl combine flour, sugar, bp, and salt. Stir to combine.
In separate bowl, combine buttermilk, egg, olive oil and vanilla.
Similarly to making pancakes, pour the wet ingredients into the dry and stir swiftly and only until incorporated. The acid in the buttermilk will react with the bp immediately and you don't want to beat that down.
Carefully spoon the batter into each of the rings and using the back of a spoon, spread evenly.
In a separate bowl combine the flour, sugar, salt and oil for the topping. Mix together with your fingers and pinch into lumps. Feel free to adjust ratio here to get that effect.
Distribute the crumb topping over the donuts evenly. These are not the traditional heavy crumbs, they are more of a crusting and not a heavy layer like in a coffee cake.
Place the pan in the middle of the oven and bake for approximately 12 minutes. The donuts should spring back to the touch when pressed.
Remove from the oven and allow to cool for 2 minutes. Then remove the donuts onto a cooling rack. Wait another 2 minutes and then dust with powdered sugar.