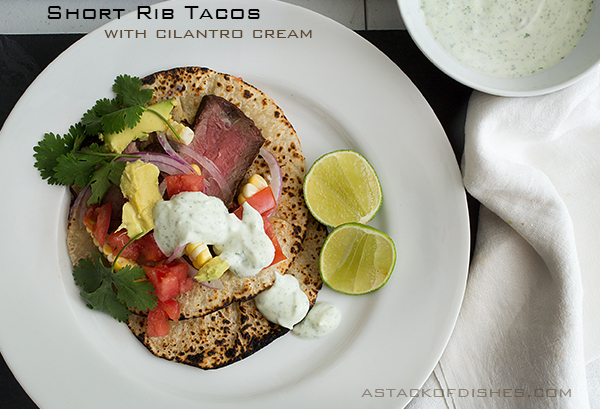 What you are witnessing is the spoils of over grilling- Next day Short Rib Tacos served with crisp fresh garden vegetables. To sparkle things up I whipped up a refreshing and light cilantro lime cream, which for such low calories offered a flavor punch and delightful creaminess.
Earlier this week we had some friends over and we made up my Korean BBQ'd short ribs. Since we are cooking over charcoal I try to make the most out of the effort and often over grill. Cold smoky meats the next day on a salad is summertime heaven to me. It's also quick and easy pickin's, which means more time to run off and play, and less time over a sink or cutting board.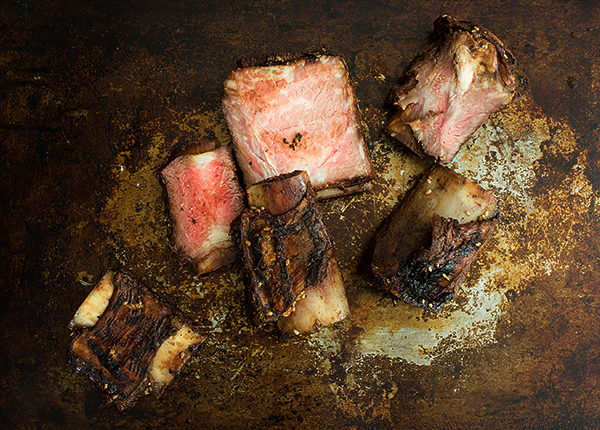 Short ribs can have some chew on them, but sliced thinly they were lovely in these tacos.
There is a fairly large Mexican community here and a surprising supply of produce and ingredients (read: cactus and many chilis). At my nearby supermarket they sell fresh hand made flour tortillas. Each one is rough and irregular and slightly dense. After some toasting over the flame of my stove, they are are soft and pliable and not at all floury like the mass produced versions.
I heart them. [Read more…]