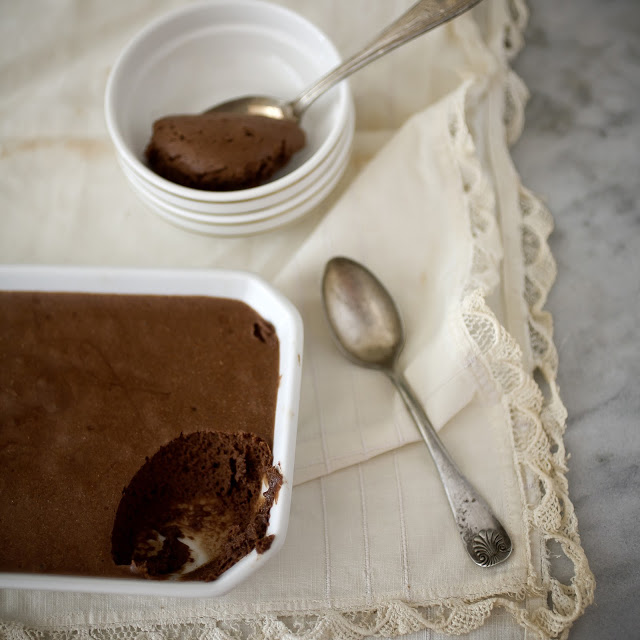 Growing up my Mother owned a restaurant out on the North Fork called, The Cinnamon Tree. It was a cozy restaurant in the middle of the victorian fishing town. Before the restaurant business my parents had been in the antique business and had a great collection of remarkable things. The restaurant was decorated with antique lights, artwork, giant peer mirrors and stained glass. It provided more of a homey atmosphere, and two Chesterfield leather sofas flanked a large fireplace that, in the colder months, folks would gather around and drink away the darkness.
Most of the other restaurants in the area around served baked clams and shrimp cocktail. On her menu were more elegant things like, Chicken Cordon Bleu, Stuffed Flounder, and a dessert similar to this called: Chocolate Yummy Rummy.
It was a gorgeously decadent dessert that remained on the menu for the entire 24 years that the restaurant was open. It was light and delicate in consistency, and a little went a long way. I used to watch the cooks in the kitchen make enormous bowls of it and then ladle small dollops into individual parfait glasses. It is mesmerizing to watch chocolate fold into creaminess. Somewhere along the line my Mom gave me a copy of the recipe, but I have no idea where it might be, and then, I might not give away the family secret.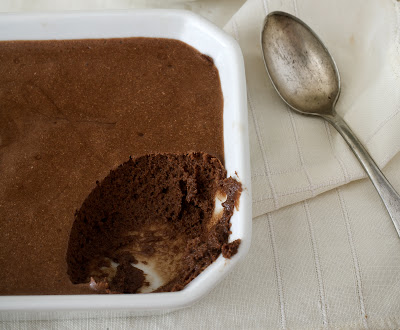 What I really liked best about the Chocolate Yummy Rummy is that it did not rely on whipped cream for its loft and moussiness. As a result it's more chocolately and velvety.
For my holiday meal last night I looked for a comparable recipe and found one that I modified a bit. In retrospect I would add more rum for a slightly more boozy edge, but no complaints here- and if you're serving a younger crowd you could leave it out entirely.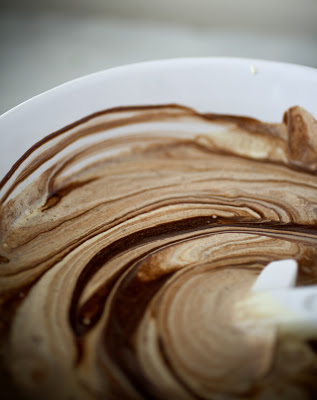 I served mine with a soft billowy sweetened whipped cream to offset the chocolate- but straight without embellishment is more than fine. This is the time to invest in the best quality chocolate you can get your hands on. If you want someone to fall in love with you, I would put this on the menu.
Chocolate Mousse
This is extremely decadent so a small bit goes a long way. This batch makes enough for 8-10 servings
The mousse needs time to set, so it's best prepared the day before or morning you plan to serve it.
If you prefer not to add alcohol simply add 2T of water to replace it.
6oz best quality dark chocolate
8T unsalted butter, in pieces
2T espresso or strong coffee
4 large eggs, room temp, separated
.66c sugar
3T rum, or other brandy/alcohol of your choosing
.5 t vanilla
pinch of salt
Ready multiple glasses or bowls for filling, or a 3qt bowl.
Over simmering water in a heatproof bowl, melt the chocolate, coffee and butter, then set aside. Don't overheat.
In a second large bowl, combine the yolks, sugar and rum and place over the water. With a whisk beat the yolks while warming them until the consistency is thick, and they are lemony in color. Take care not to overheat and scramble the yolks. 
Remove from the heat until the yolks cool slightly. Then combine the chocolate and yolk mixture and stir to combine. Set aside. The yolks should be quite warm, but not hot.
In a very clean stand mixer, combine the egg whites and pinch of salt and beat on high until they get fluffy. Then sprinkle in 1T of sugar over egg whites and continue to beat until they are stiff but not grainy. They should have a slight gloss. When you remove the whip the peak will fold, but not melt back in.
With a spatula take a hefty spoonful of the whites and gently stir into the chocolate mixture to lighten. Then add the rest of the whites and gently fold in to the chocolate mixture. Take care not to beat down the airiness. 
Ladle or pour the mixture into your glasses or bowl. Cover and refrigerate for 3 hrs at least.
The mousse can be made up to 2 days ahead and kept in the fridge.
Remove from the fridge right before serving.