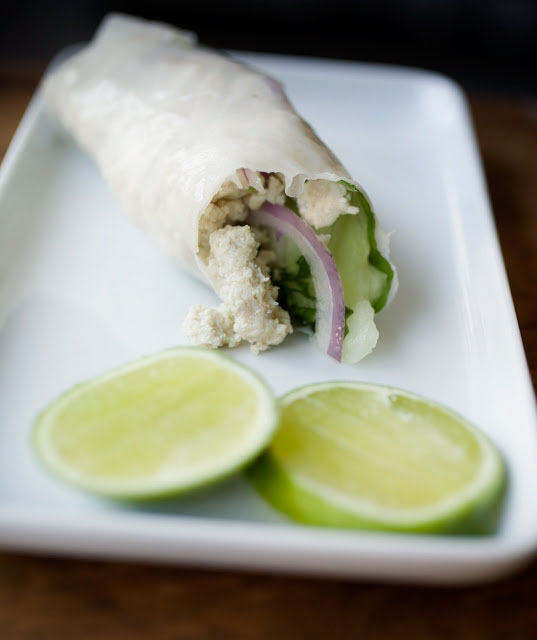 Crunchy Spicy Minty Tangy Deliciousness
Spring rolls used to be too daunting for me to consider making. Those papery skins looked too fragile and tricky to work with. At the beginning of my cake career (ca. 1987) I shared a kitchen with a caterer who made the spring rolls regularly. One of the beauties of sharing that space was being able to peek over shoulders and learn about things I knew little about.
Their method for dampening the rice paper was to use a spray bottle with fresh water. There is a lot of control in the amount of moisture with this method, and they could really hustle through the piles of rolls that they needed to make. I've never been able to keep such a dedicated bottle in my house, and so afraid that some cleaner might have snuck in by one of my kitchen staff, so I revert to the "dip method", which is to slide the sheet into a bowl of cool water and out immediately.
The sheet will still be stiff at first, but by the time I load it up, it's soft enough to roll. I can work 2 at a time if I'm feeling swift, but I recommend not rushing it as torn rolls are frustrating and a sad sad thing….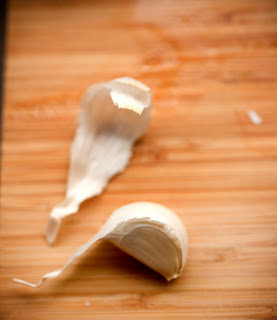 For this recipe I make my own ground chicken. It's super easy to do, and into the mix I put in chilies, garlic and onion. It takes two seconds in the cuisinart and I love the slight green tint the chilies give to the meat. Since I typically purchase chicken breasts in bulk and have them portioned out in the freezer, I can defrost and whip these up whenever the mood strikes. Actually, truth be told, it's more like when I have mint and cilantro in the fridge that I get the inspiration to make these jewels.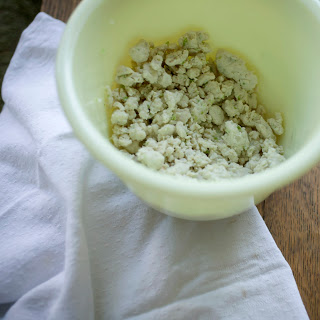 You can serve these with any kind of Asian sauce, but I prefer my Soi 5 Chili Sauce. When my fiancee and I were in Chiang Mai last, my favorite place to eat was an outdoor Gai Yang place. You could spot the place a block away from the billowing fragrant smoke of the grilling chicken, which they did right on the sidewalk. You have to walk past the grill master to get into the rustic restaurant that is filled with locals all day long. With side the chicken is served this rocket hot and amazing chili sauce (and Som Tom and sticky rice, ohhhhh). Since they make it there themselves I tried to get the recipe, but I was Thai-politely told that regrettably they could not share it. After returning home I put to task recreating the sweet tangy and super spicy sauce. I will have to return to Soi 5 (Fifth Street) to compare, but I think my version is damn close.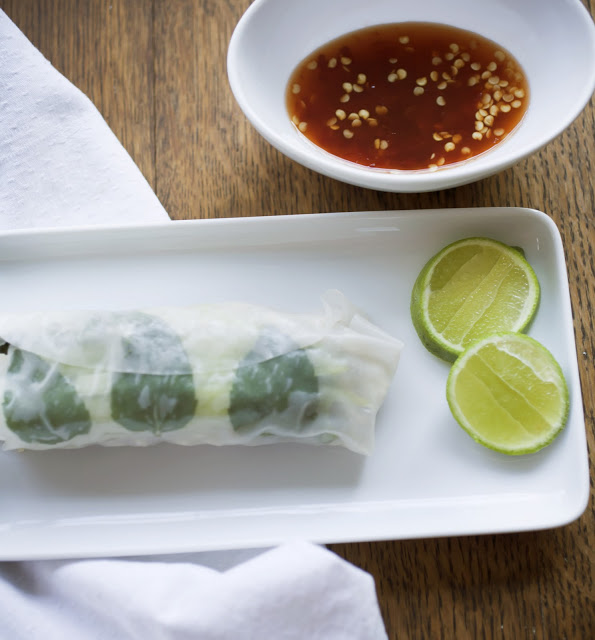 Thai Spring Rolls with Fire-y Chicken
1# Chicken breast- feel free to substitute pork, shrimp or chicken thighs here, cut into small chunks
1 small white onion minced
3 cloves garlic, rough chopped
Thai chilies to taste is preferred, or jalepenos which I used here (1), rough chopped
rice paper wrappers
cucumber sliced thinly into long strips
red onion, french sliced thinly
fresh mint leaves
fresh cilantro leaves
fresh lime
Soi 5 Chili Sauce (recipe coming soon)
In a food processor place the onion, garlic and chilies and give a whir to mince more finely. 
Add chicken and pulse until uniformly incorporated and chicken is thoroughly minced.
Heat frying pan to medium high. With a small amount of oil in the pan cook the chicken mixture until just cooked through, just a few minutes. You may add some S&P if you like here. Remove from heat and allow to cool.
In a bowl of cool water dip the rice paper wrapper and lay on cutting board. Working quickly, on the bottom half of the round first lay the mint leaves nicely, as they will show through the paper.
Then lay down a row of cucumber, cilantro, red onion and a few tablespoons of the chicken mixture, then spritz with a hit of lime.
With the finesse of a Thai master, roll up the same as you would an egg roll. Try to roll as tightly as you can without tearing the paper. The paper may be sticky. Dipping fingers into water will make it easier to handle. Carefully place the rolls onto a tray lined with parchment or wax paper. As they sit they will dry and become less tacky to the touch.
Serve and eat as soon as possible. They are the best fresh. Or cover in the fridge for up to a half a day. If the paper dries out you can refresh with a little cool water.
I have made these with several friends and family over the years. The first roll or two is typically pretty frightful looking- though just as delicious. It only takes a little practice to get tight pretty rolls. I say eat the first once right off while standing over the board. It will give you the sustenance and incentive to become Master roller.